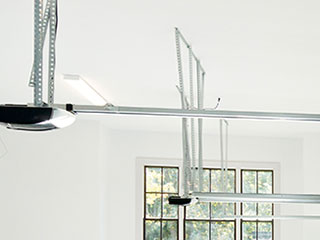 There may be many reasons why you should get a new garage door opener installed, but not necessarily just because your old model is no longer working to the best of its ability. Modern models have a lot of benefits to offer you, and they may be worth investing in even if your old opener hasn't reached the end of its working life.
Special Technological Features
As technology advances, more and more convenience enhancing features are incorporated into our daily routine. New opener models are now able to offer WiFi compatibility, which essentially means they can be controlled and monitored from pretty much anywhere. That means you can do away with the old remote control. You'll no longer have to keep track of it and make sure its batteries haven't died, as all you'll need to open or close your door will be your very own smartphone.
More Suited For Emergency Situations
While it's still possible to switch over to manual mode when an electrical problem prevents you from using your old automatic opener, this can be very annoying and slower, which is never good during emergencies. New opener models can be attached with backup batteries that will kick in as soon as the main power source gives out. That means that you won't have to fumble around in the dark during an unexpected power outage, as your motorized unit will continue to function for at least several hours afterwards, if not a lot longer.
Reliable and Faster Performance
It used to be that waiting for your automatic door to open or close was a real issue. That is no longer the case. Modern models are far quicker than their predecessors, and also far quieter, even the chain drive units. More than that, in fact. They also often come equipped with special features that make using them far more efficient. Timer-to-close functions can now automatically close the door after you if you forget to do so, which means you won't be at risk of leaving your home wide open and exposed if you forget to close the door after yourself. Your opener will do it for you.
We're Here To Help
Not sure which features are more suited to your needs and which ones are just excessive? Let our experts at Garage Door Repair Leander help. We can walk you through the different options available and explain the benefits and potential disadvantages of every model. If you're looking for professional opener repair or installation experts, look no further than our team.